Hispanic Heritage Highlight - Gabriel Mendoza
Post Date:
09/26/2019 11:21 AM
As part of our ongoing Hispanic Heritage Month celebrations, we're highlight Airport Operations Center Supervisor II Gabriel Mendoza!
DAL: Tell us a little about what you do here at Love Field.
Gabriel: I am one of the Supervisors for the Airport Operations Center (formally the Airport Communication Center).
DAL: How long have you worked here?
G: I've worked here almost 5 years. Actually, it will be 5 years in January.
DAL: How did you get involved in being a DJ? Can you tell me a bit about it?
G: I was actually a late starter for that. I started in my late 20's with a friend on whim. No one was playing the kind of music we wanted to hear at the time, so we decided to throw our own parties of music that was not radio friendly or top 40. Since I play vinyl my DJ sets are usually curated for a specific event. Most people now are digital DJ's (which is great) but I prefer playing records. You have to really rely on reading the crowd, your selection of records, and the flow of the music since you can't download a song on the spot. Works out for me most of the time.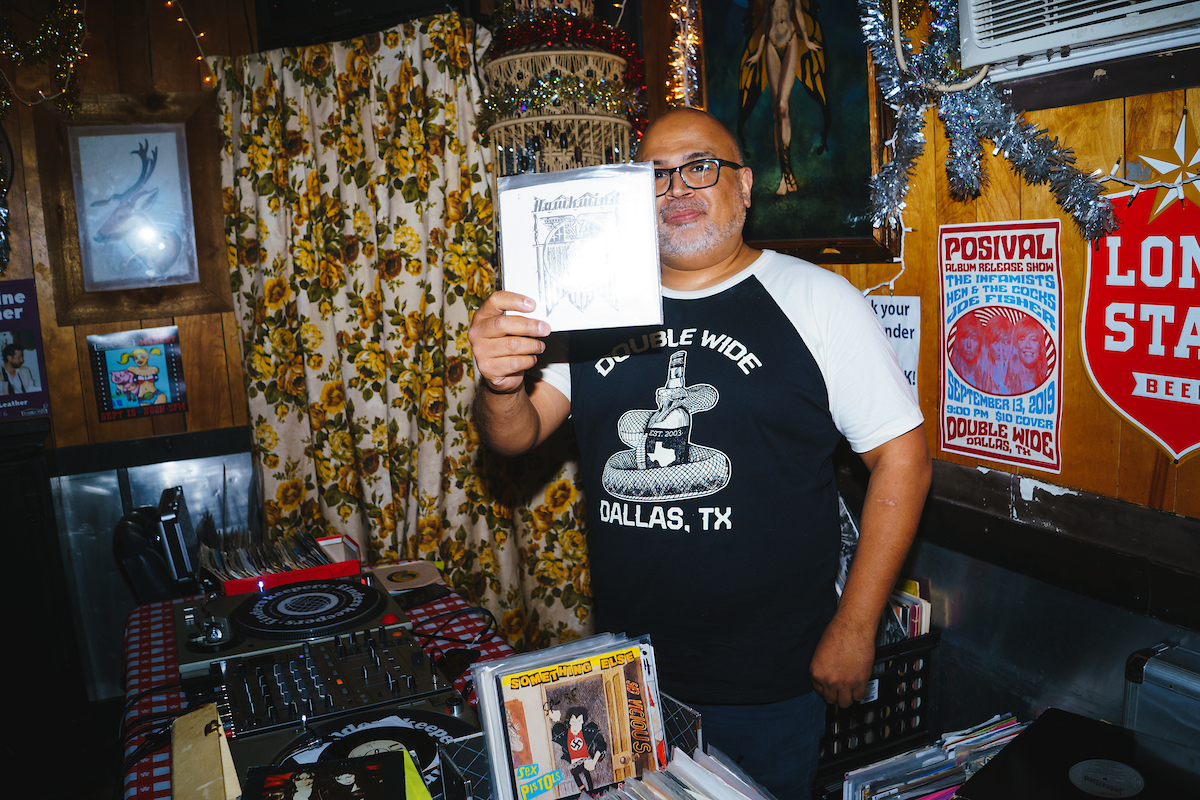 Gabe pictured at a recent event at The Double Wide. Photo by Karlo X. Ramos for
Central Track
.
DAL: What motivates you to get up and go to work each morning?
G: To be there for my team. It sounds simple but there for me there is nothing more important than making sure the agents knows that I'm there for them with any questions they might have, guidance, or just ear to listen.
DAL: This year's theme is "Hispanic Americans: A History of Serving our Nation" – what does that mean to you?
G: It means that we have always been part of the fabric of what makes this nation. From working on farms to serving in the military to running for President. Through our hard work we are part of what make this make this country strong.
Return to full list >>